Activities Q1/3
In development
---
Activities Q2/4
In development
---
Vocabulary
---
Templates
Open template, save a copy to your C drive, edit
---
Downloads, Tutorials
Royalty Free Images, Audio, and Video
Tips and General Help
Rule of Thirds
The rule of thirds is a simple concept used for composing pictures and video shots.
The rule of thirds imagines a tic-tac-toe style graph on which you compose your shot, like the image below.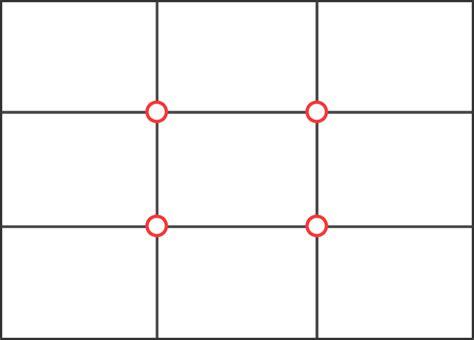 For maximum visual impact, you should align your subject or important elements of your shot to the lines or where the lines intersect. The easiest way to understand the rule of thirds is to look at multiple examples.
Here are a couple screenshots using the search phrase 'rule of thirds' then click on the image results. Click on the images for larger version.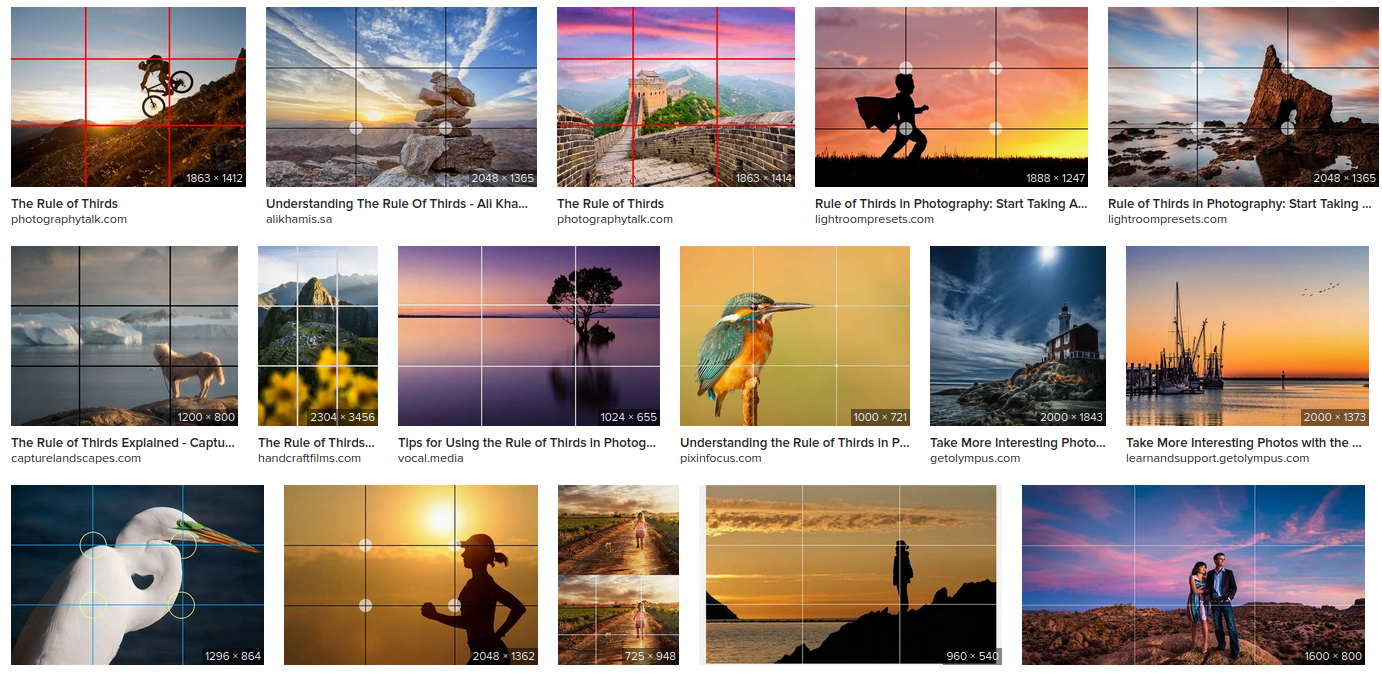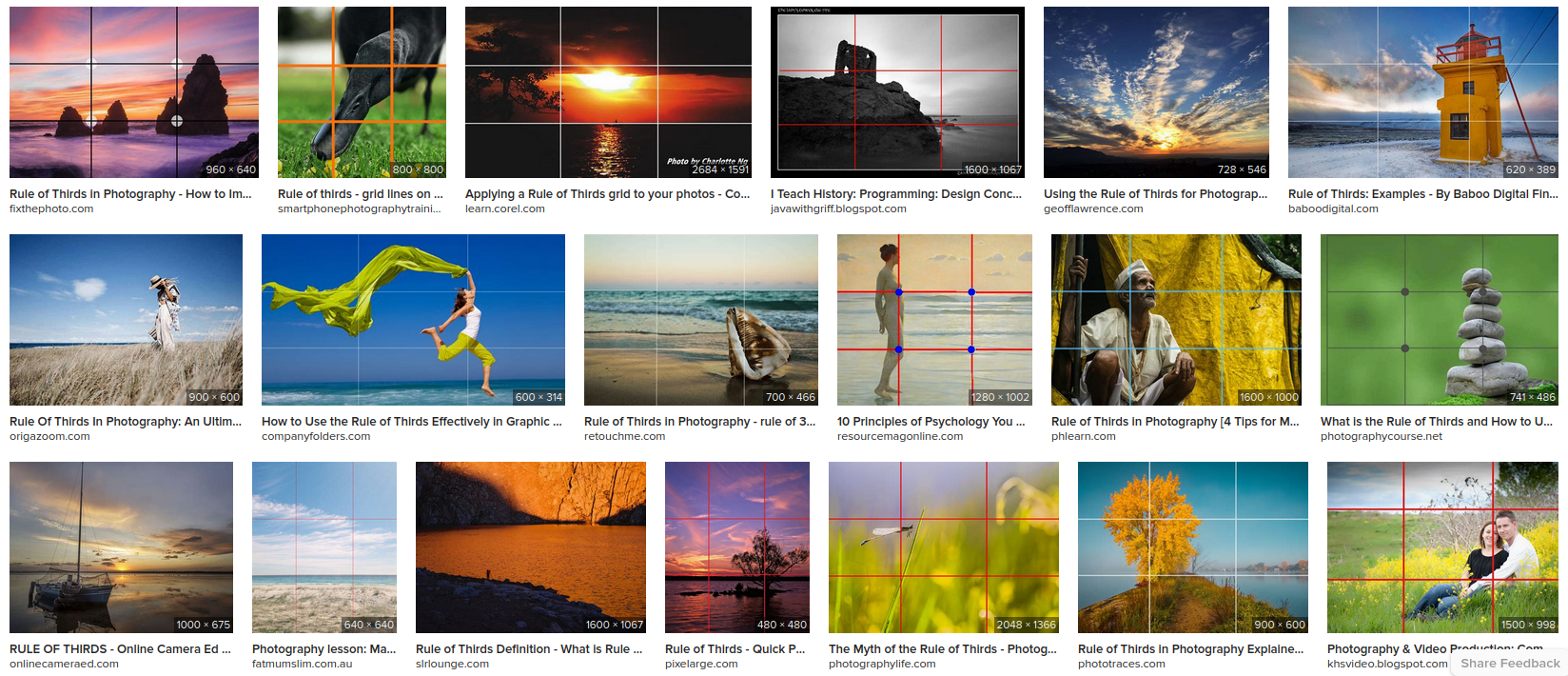 Try your own search!